BorgWarner, the world's leading supplier of clean and efficient drive system solutions for internal combustion engines, hybrid and electric vehicles, has won two major orders and will supply high-pressure liquid heaters to large-scale European car manufacturers and a major Asian car manufacturer. Orders will begin production in 2020. This successful signing demonstrates that BorgWarner's extensive experience in electric vehicle thermal management solutions has been widely recognized by customers and marks a further step in the creation of a cleaner, more energy-efficient world.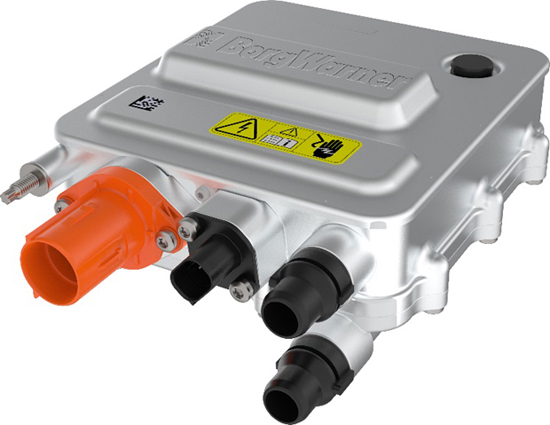 BorgWarner's innovative heater technology has been favored by two of the world's largest automakers and will be used in its latest electric models.
Joe Fadool, President and General Manager of BorgWarner's Emissions and Thermal Systems Division, said: "We are pleased to offer small and lightweight innovative heating solutions for leading European and Asian automotive manufacturers to help reduce battery consumption and improve their batteries. Passenger comfort. Our engineers have extensive experience in cockpit and battery heating technology and have an in-depth understanding of the technical requirements of electric vehicle and hybrid vehicle manufacturers."
As a member of BorgWarner's battery and cabin heating products, the High Pressure Liquid Heater (HVCH) uses the latest thick film component (TFE) technology to solve the rapidly growing pure electric and hybrid vehicle market in a single device. The two major pain points can keep the cabin warm without the heat of the engine, and adjust the temperature of the power battery pack to ensure its high efficiency operation. The technology was developed to meet the thermal management needs of high-performance systems that generate heat quickly. The thermal management system of current and future vehicles will gradually be separated from the internal combustion engine, and most of the hybrid vehicles will be separated from the heat of the internal combustion engine until they are completely separated in the pure electric vehicle. Since the heating element of the high pressure liquid heater is completely immersed in the coolant, minimal power loss can be achieved. This technology improves battery performance by maintaining a balanced temperature inside the battery pack and battery. High-pressure liquid heaters have low thermal mass, resulting in extremely high thermal power density and fast response times, and less battery drain, extending the battery life of the car. In addition, the technology also supports direct temperature sensing.
High-pressure liquid heaters are currently available in both single- and dual-plate heater versions, both of which are integrated into a rugged aluminum housing for excellent electromagnetic shielding. The single-plate heater is only responsible for one of the battery thermal management or the cabin heating function, while the double-plate heater can simultaneously perform two tasks, and its heat transfer surface is about 80% larger than the single-plate heater. High-pressure liquid heaters are suitable for applications with a supply voltage of 180-800 volts and a power range of 3-10 kW. To prevent the device from overheating, the system automatically shuts down in the event of a fault.